I name this look 'editorial vibes' simply because of the contrast between the bold matte texture on the lip and glossy fashion forward finish on the eye.
A glossy eye is often seen gracing the pages of your favorite magazines, and is way more wearable than people think… It's sporty and cool with an effortless edge.
I love pairing a glossy eye with a bright or soft lip. I can wear it alone with a good bold brow…. or over a smokey eye to add a little texture.
I hope to see you try this trend… and if you do, make sure to tag me on Instagram so I can see.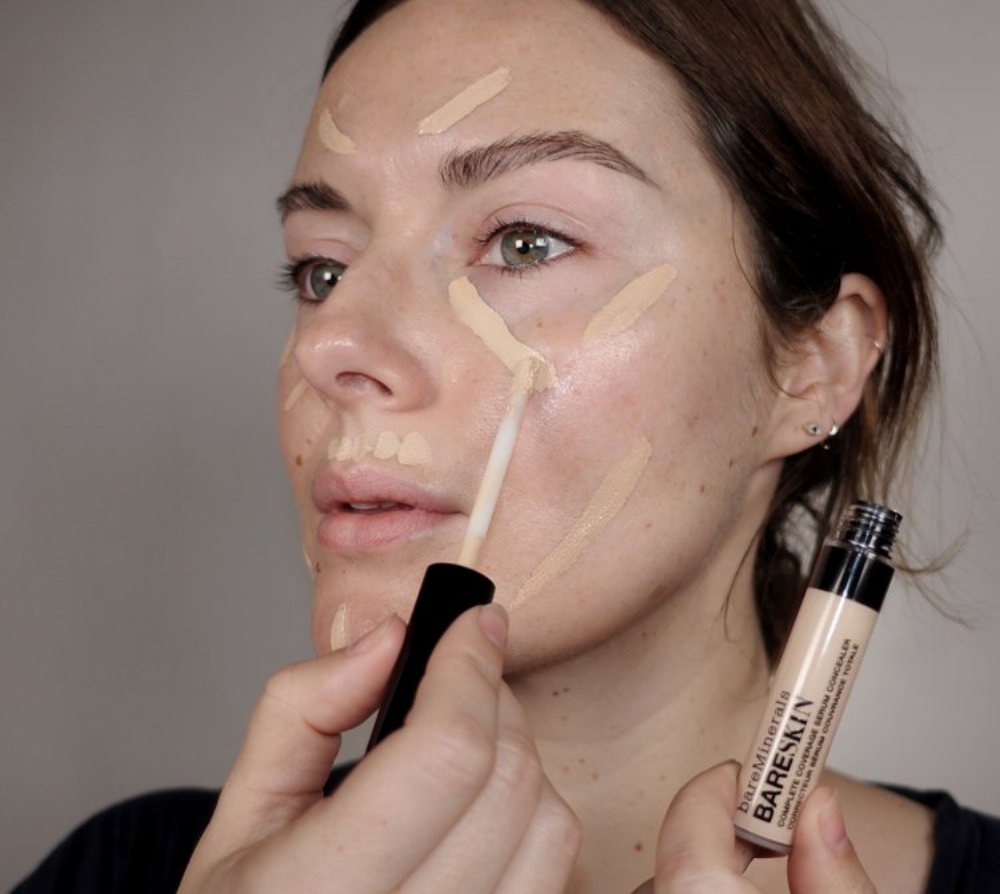 Start by prepping the skin with your favorite face cream…and let sit for a few minutes until tacky.
Take your favorite concealer and sweep around the skin where you feel you need the coverage… I'm using BARE SKIN by Bare Minerals. It's a very dewy serum-like concealer… It leaves a gorgeous glow on the skin.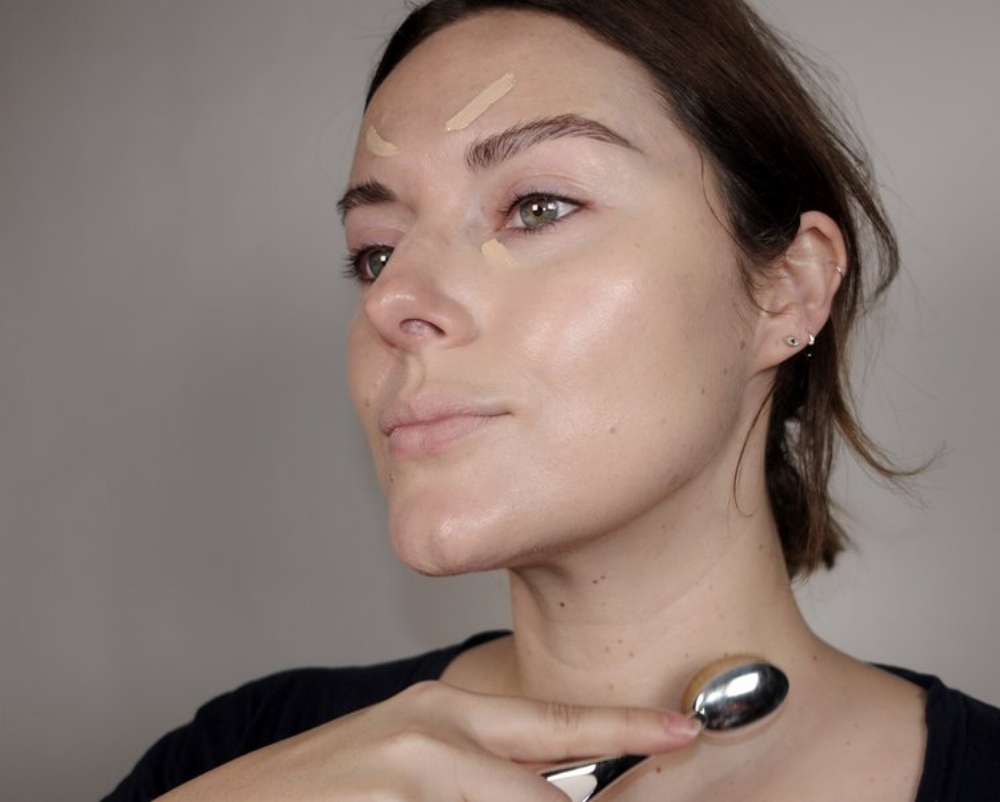 Blend with a sweeping motion using foundation brush or fingers.
Make sure to take any excess product down the neck so that it's seamless. I'm using my ARTIS Oval no6 brush. This brush helps make my products go further.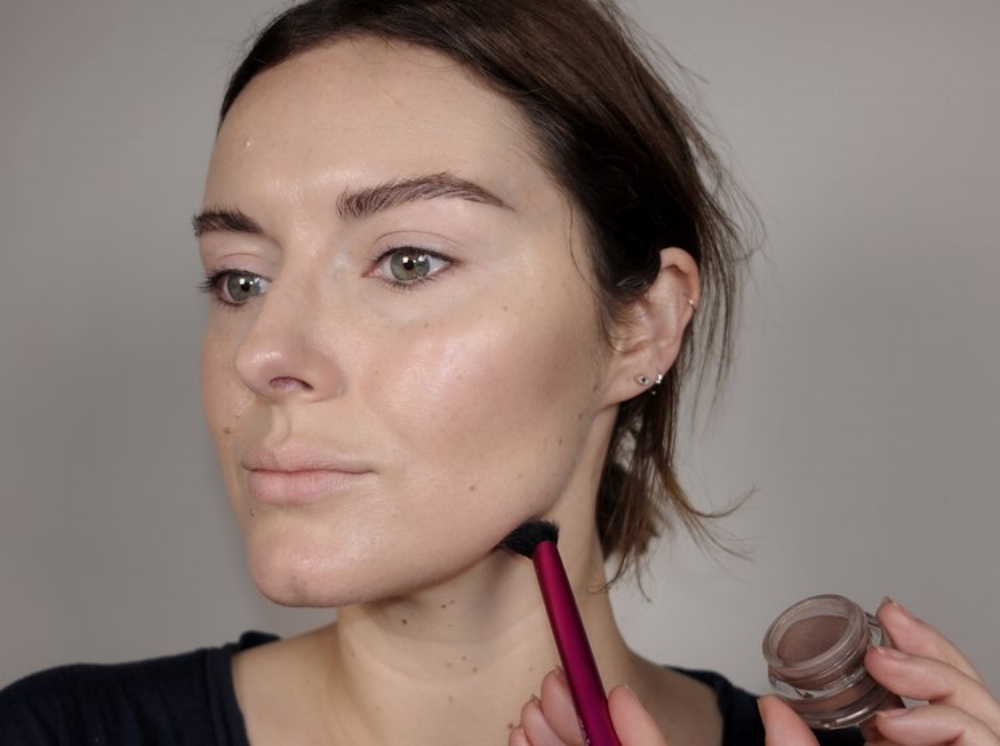 Adding shadows to the face. I love to go just under the jawline, under the cheekbone and the temples.
I love love love this Rodial Eye Sculpt for shading… It's looks so natural… like you haven't contoured at all.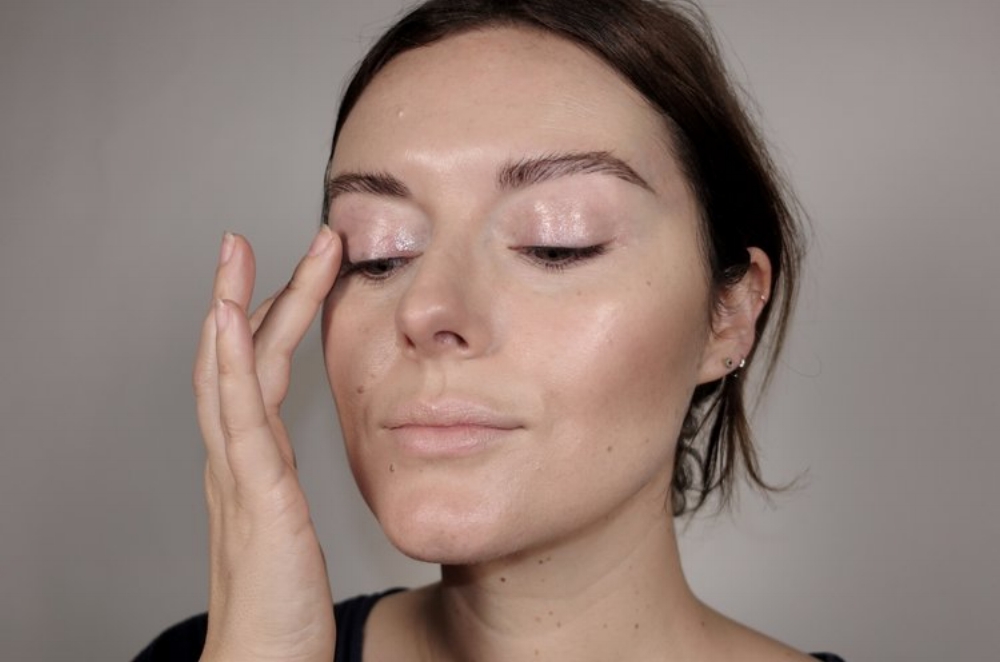 So a few things about eye gloss.
One – It will crease any makeup that's underneath. Two – it will probably feel sticky. Three – you will look awesome.
I love the Mac Gloss for daytime as its not super sticky. It glides on like a gel/oil and stays pretty much where you want it too.
Apply a tiny amount to your finger tip and press then smooth around the center of the lids. it may travel up and down a little so don't worry to much about even application.
For an even glossier look, you can use makeup artist favourite Elizabeth Arden 8 hour Creme or Weleda Skin Food.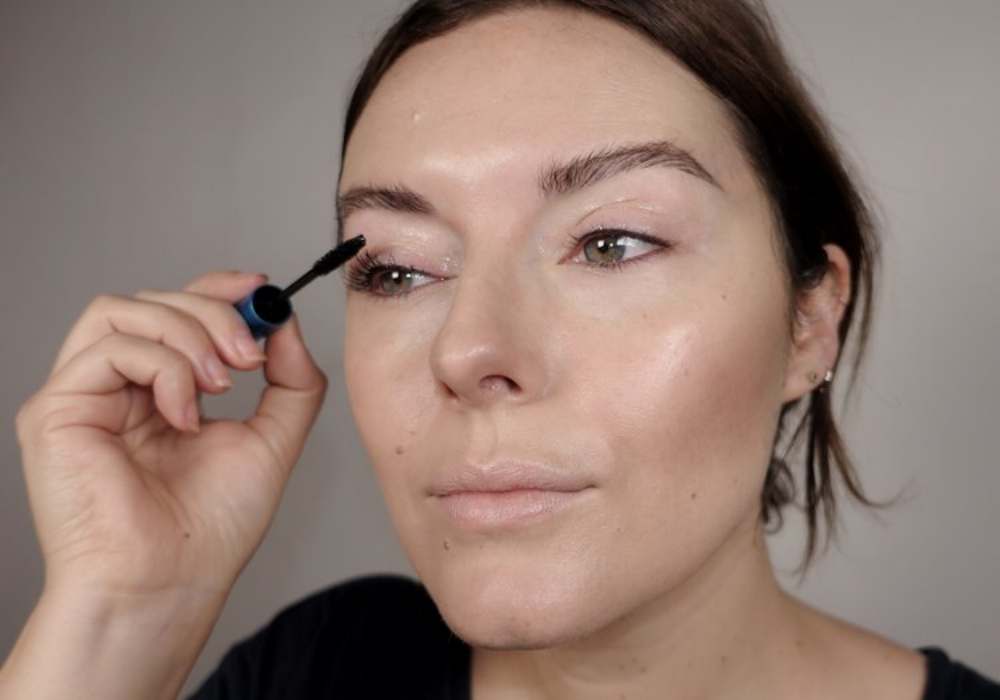 This bit is easy… throw on a few coats of mascara. I'm using MAC Extended Play… my favourite for a clean jet black lash,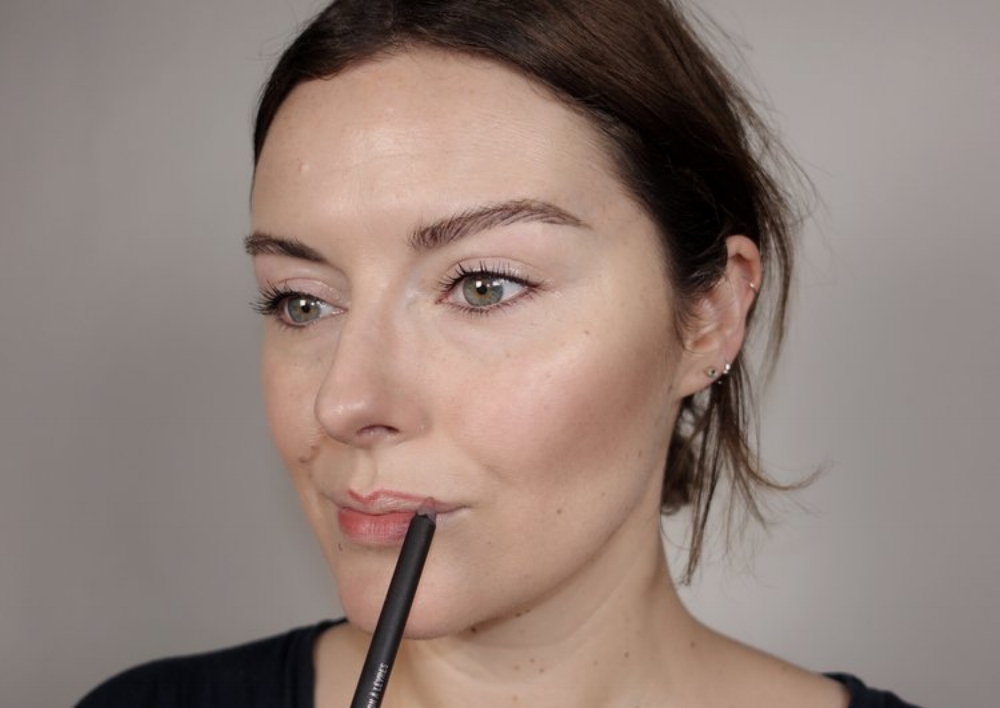 Line lips with a good peach nude lip pencil. I always start with a freshly sharpened pencil… this a sure way of getting a quick polished pout.
I like to outline, then fill in the whole lip as it provides a great base for what goes next.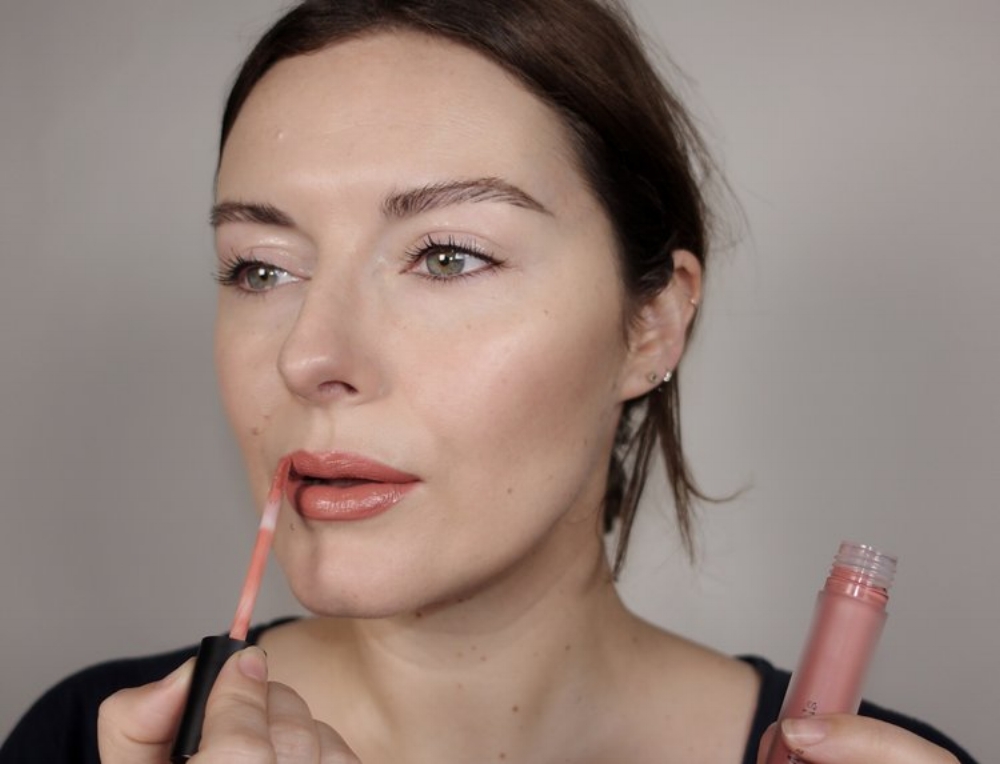 I do love a good matte lip… but with the social media trends of super ultra matte lips, some formulas seem to have gotten pretty dry and uncomfortable. I tend to find that more matte often = more dry. So when I find a formula that looks chic but isn't dry and chalky I get quite excited.
GEN NUDE Matte from Bare Minerals is just lovely… I'm wearing the shade 'Weekend'. It paints beautiful… is very easy to apply… and lasts well.
It comes in 20 shades. I think I will be wearing this a lot in the foreseeable future.
Liquid matte lipsticks take a minute to dry… so if you're in the need for speed you can blot with a tissue.
I hope you enjoyed this post!
Thanks for reading.
Katie Xox
21 Likes2 CommentsShare
Powered by Squarespace